UNFPA: Delivering a world where every pregnancy is wanted,
every childbirth is safe and every young person's potential fulfilled.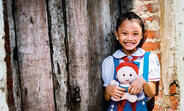 10 December 2017
We must be bold and vocal in promoting the rights of all people to make free decisions
Statement of UNFPA Executive Director Dr. Natalia Kanem for Human Rights Day, 10 December 2017 Today, as we commemorate the anniversary of the Universal Declaration of Human Rights, we celebrate the foundations that the Declaration provides for the right to sexual and reproductive health, and the growing recognition that these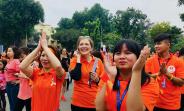 This monograph was developed using the data from the 2014 IPS and 2009 Census to provide...

This report presents the methodology, principles, and assumptions used to prepare the...
No vacancies currently available