Ho Chi Minh city, 21/9/2020 - The workshop on Emerging Population Issues for Elected Officials in the South was this morning in Ho Chi Minh city.  The workshop was co-chaired by by Mr. Nguyen Hoang Mai, Vice Chair of the Parliamentary Committee on Social Affairs and Ms. Naomi Kitahara, UNFPA Representative in Viet Nam.
Addressing the event, Ms. Naomi Kitahara, UNFPA Representative said: "We have only 10 years left to achieve Sustainable Development Goals. Without addressing the issues of population dynamics, sexual and reproductive health and rights, gender equality and youth development, there is no way that we can achieve SDGs targets by 2030."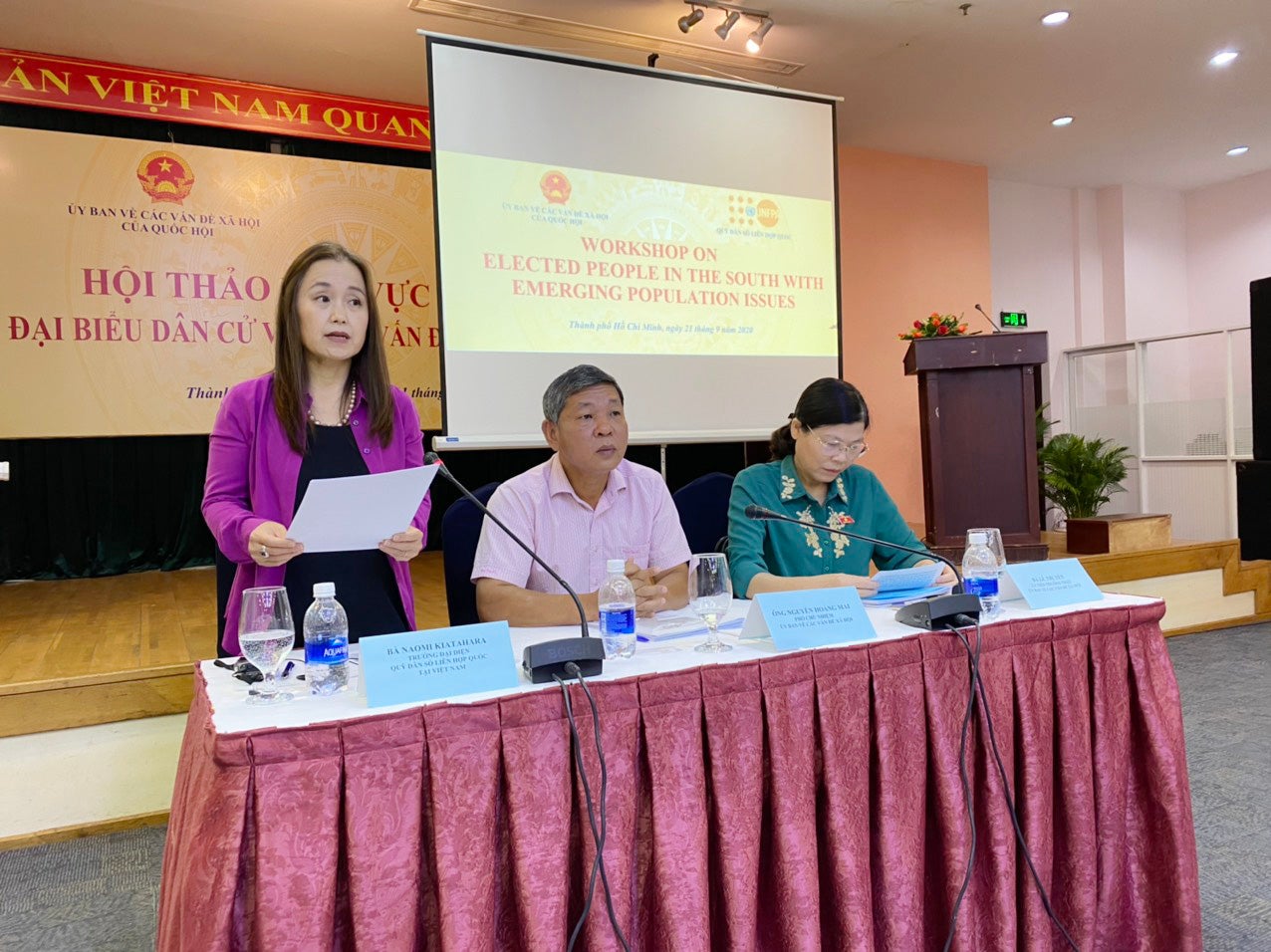 UNFPA experts shared and discussed with the elected officials of the National Assembly and People's Councils on key issues related to population, demographic trends and its impacts on sustainable development.
Dr. Dat Duong, UNFPA Specialist on Sexual and Reproductive Health and Rights explained that the Covid-19 epidemic is threatening the population's maternal health status, and we are likely to have a significant increase in maternal deaths in 2020 as a negative consequence of Covid-19. We must pay close attention to this issue, and immediate interventions will have to be made to prevent Vietnamese mothers from dying for pregnancy-related causes.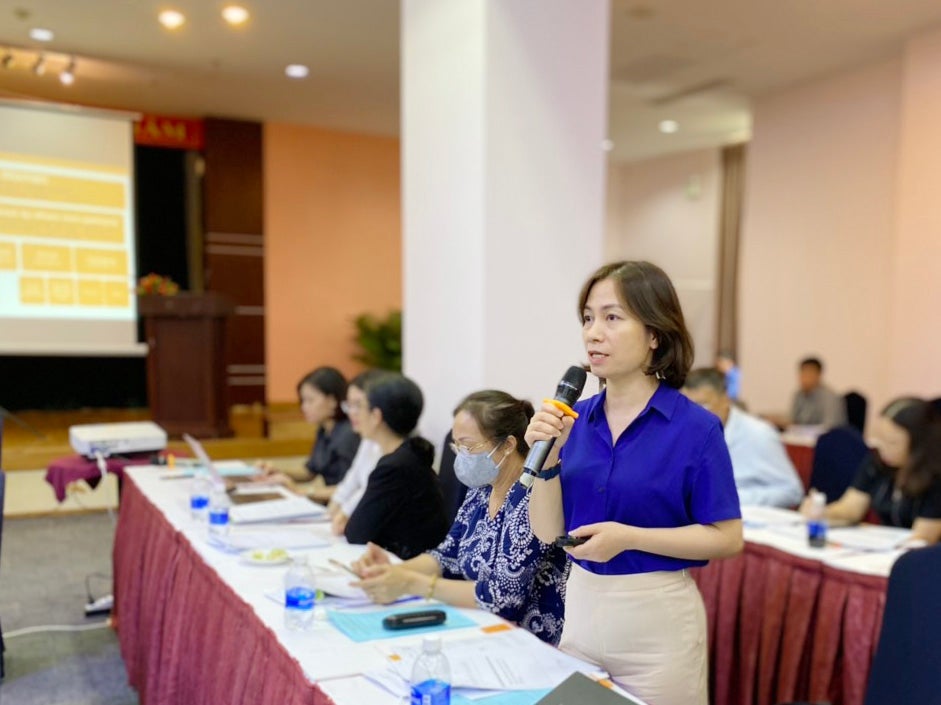 Ms. Quynh Anh, UNFPA Specialist on Gender and Human Rights presented key findings from the national study on violence against women in Viet Nam in 2019, which showed the pervasive complexity of violence against women and girls Viet Nam. After nine years following the initial and first study on violence against women, the prevalence of violence decreased only marginally in Viet Nam. Still nearly 2 out of 3 women in Viet Nam experience one or more forms of husband violence in their life time. And violence against women is very much hidden – women rarely talk about it or seek any help. Almost all women (90.4%) who experienced physical and/or sexual violence by husbands did not seek any help.
UNFPA is working closely with Viet Nam to achieve:
• Zero maternal death;
• Zero unmet need for family planning; and
• Zero gender-based violence and harmful practices against women and girls.
"Now is the time to stand by our commitment to leave no one behind. As the National Assembly's members and elected officials, you have special power to represent Vietnamese people and bring in their voices in the country's policy and decision making. And therefore, you all have a vital role to play in accelerating progress for the furthest behind groups, which is not only the right thing to do, but is the smart thing to do," concluded Ms. Kitahara.