Ensuring rights and choices for all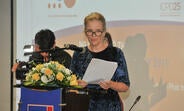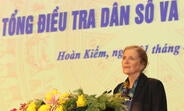 1 April 2019
Launch of the Census on Population and Housing 2019
I am very honored to be here today, together with the General Statistics Office (GSO) and the Census Steering Committee of Ha Noi City for this important event to officially launch the 2019 Population and Housing Census...

This policy report published by Viet Nam National Committee on Ageing (VNCA), with the...

This factsheet provides key data and information on the Global Programme to Prevent Son...