Published on: 24/12/2015
HA NOI, 11 July 2013 – In the past decade, although Viet Nam has made impressive progress on reducing maternal mortality and increasing access to reproductive health and family planning services, more than a third of young Vietnamese still lack access to the contraception they need. As a result, the rates of unwanted pregnancies and unsafe abortions are still high amongst young girls, especially those who are unmarried.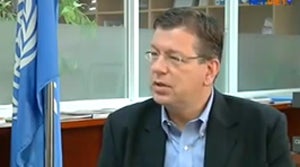 VTC10-NetViet reporter had a talk with Mr. Arthur Erken, UNFPA representative in Viet Nam on the occasion of World Population Day. This year's theme was adolescent pregnancy. Mr. Erken shares his opinion about the situation in Viet Nam as well as in other countries.