Ha Noi, 25 September 2020 - The workshop on strengthening the National Action Programme on Civil Registration and Vital Statistics (CRVS), for the period 2017-2024 was held this morning, 25 September 2020 in Ha Noi by the Ministry of Justice in collaboration with UNFPA in Viet Nam. More than 50 participants from the Ministry of Public Security, the Ministry of Health, the Ministry of Foreign Affairs, General Statistics Office and other Government Ministries and agencies, International organizations and UN agencies attended the workshop, which was co-chaired by the Vice Minister of Justice, Mr. Nguyen Khanh Ngoc, and the UNFPA Representative in Viet Nam Ms. Naomi Kitahara.
Civil registration and vital statistics, or CRVS, is not just a technical or bureaucratic item. A well-functioning system for civil registration and vital statistics is the best source of timely, complete and continuous data for the population including births, deaths and causes of deaths.
CRVS systems are also critical to the 2030 development goals. 15 out of 17 SDGs use indicators, which require high quality CRVS data. A fully functioning CRVS system is also a prerequisite to good socio-economic planning and decision-making, enabling governments to monitor key demographic and health indicators, including fertility and mortality, and target resources and interventions to the most needed population groups.
UNFPA and other UN agencies in Viet Nam have been supporting the development of Viet Nam's Civil Registration and Vital Statistics for a decade in a number of ways. Technical support has been provided for the development of the National Programme of Action on CRVS for the period 2017-2024 and other related decrees and circulars.
Two months ago, a new partnership was signed between UNFPA Viet Nam and Vital Strategies to improve Viet Nam's CRVS. This programme aims at supporting the Government' efforts to improve the quality of birth and death registration including causes of death in Viet Nam. We aim at strengthening CRVS governance, assessing CRVS system functioning, conducting CRVS legal and regulatory reviews, developing plans to improve the assignment of causes of death using internationally recognized standards, improving the Monitoring & Evaluation framework for CRVS, and producing timely and quality vital statistics reports. The new partnership between UNFPA and Vital Strategies started in July 2020, and will be implemented through March 2021 in close collaboration with the Ministry of Justice and other line Ministries.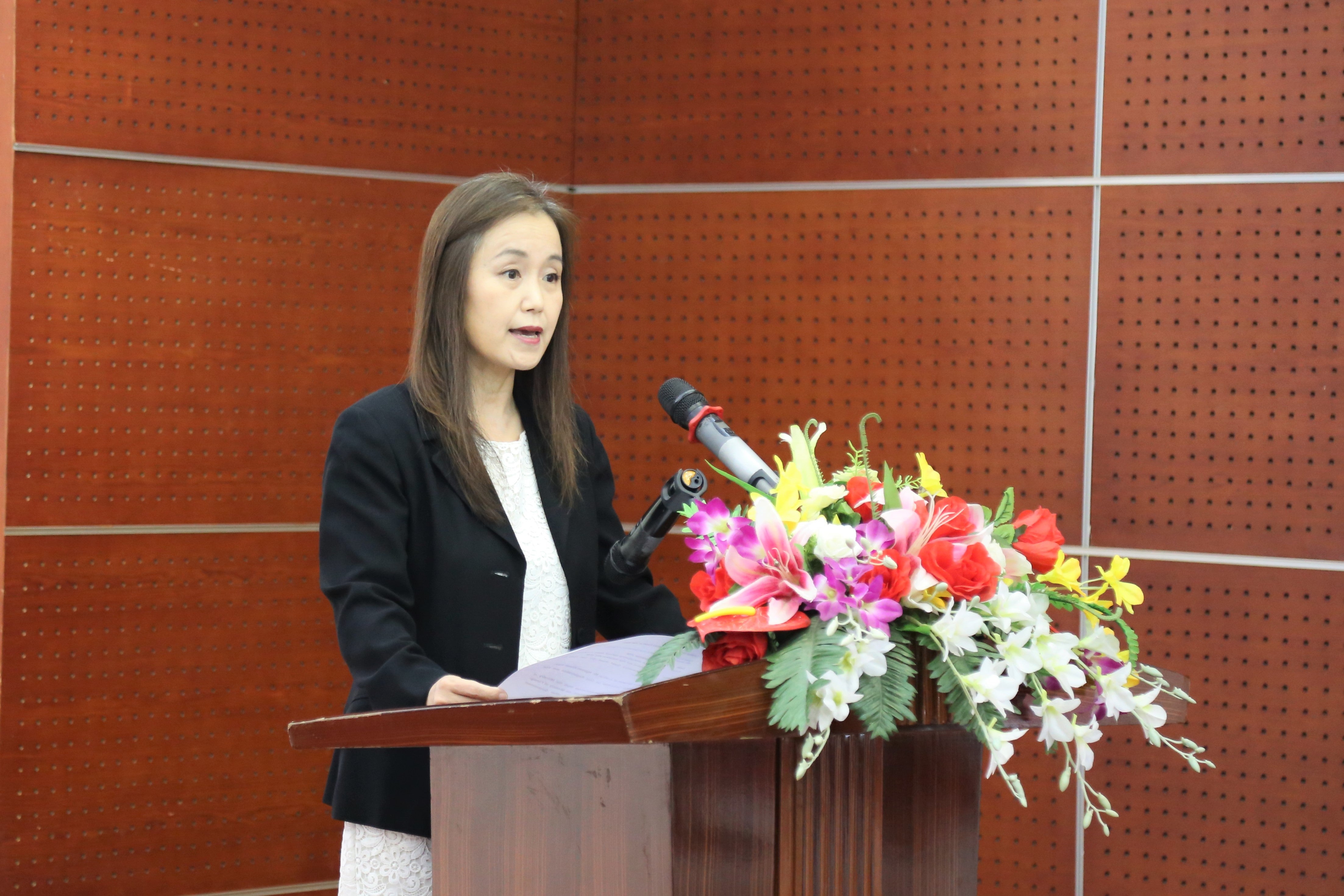 Addressing the workshop, Ms. Kitahara said: "We have only ten years left to achieve SDGs. The promise to leave no one behind puts on the statistical community a high demand for high quality population data - reliable, timely, disaggregated, consistent and comparable data, which is needed to assess progress and address inequalities in sustainable development."
"UNFPA in Viet Nam reaffirms our strong commitments to joining hands with the Government in implementing the National Action Programme on CRVS to assure "leaving no one behind", she emphasized.